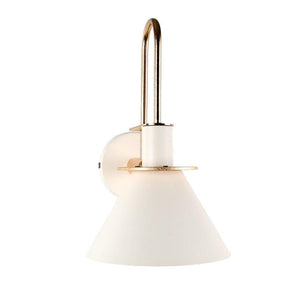 The Right Light Fixture On Wall For Living Room - Buyer's Guide
of reading - words
Are you looking for the right light fixture on wall for living room? Well, then you've come to the right place. Whether it's interior wall, light walls,
flush ceiling lights
 (also see our
flush lights installation guide
), style lighting, or chrome wall light, we can help! Over the years, interior and exterior décor have improved drastically. One of the major reasons is the advancements of 
wall lights,
wall panels and
wall lighting fixtures
.
When you are through reading this article, your angle of viewing and perceiving effect light styles will change. You will not only learn about light fixture on wall, but you will be an expert in interior designing using wall sconce. Moreover, there will be no hustle in purchasing the various designs, as we will show you the best place to order.
Light fixtures on wall are available in different varieties. They differ in, design, color, angle of illumination and prices. What's more their functionality and highlighting is exceptional. Some of the roles include;
industrial décor
spot lighting 
vintage wall lighting
farmhouse décor
security lights
Metal light
plaster light
and home décor
so let's dive into our buyer's guide.
Why are wall mounted lights necessary?
Designer Wall lights have myriads of functions and can have beautiful integrated led features. They are one thing that you should not miss on your wall. Apart from lighting, they can be used to turn a room into a classy and attractive place. They are usually used to give a particular focus. It can be a portrait, art or any other interesting object.
The mention of wall mounted light sparks the thought of traditional sconce which was used for decoration. Yes, this use is applicable, but they can also serve other purposes, e.g. studying light, security light, and general lighting.
Compared to overhead lighting, that is hanged in the center of the room, the wall mounted lights, provides beauty and vital significance to the overall style of the room.
How do I use lighting accessories and light fixtures on wall?
The general role of any artificial modern wall lights is to provide light to a place, for example a reading light. But with wall lights, they are crafted into different designs to serve different purposes. For instance, the Tioka Light works well as wall lights for bedrooms' and bedside lighting interior design. Or you can choose the Oklak-Nordic wall light black which works best with your living room, bathroom lights or kitchen interior design. Lights are perfect for setting the mood.
Fancy lights for wall have a range of different applications. They can literally be used anywhere in a house to provide light. This includes inside house, hallway, stairs, bathroom and even outside. Overhead lights are an alternative, but they cannot compare to the function of a wall styled light. With wall lights, it ensures the whole room is well light and limits shadows at the corners.
The wall smart light can be used together with overhead light as they will complement each other. For instance, a blend of Forsyn- Nordic Pendant light black as an overhead and Oklak – Nordic wall light green. The overhead light will ensure light at the center of the room, while the wall sconce will ensure the Conner are well lighted. This will give an alleviated but a uniform glare in the room.
When you look at yourself in the mirror, a simple shadow on your face can be a limiting factor. But don't worry, as wall fixtures come in handy. All you need to do is, flank the mirror using wall type lights, and the shadow on your face will be history.
What is the required number of fancy wall lights for living room?
To get the best output of wall light, the location of the wall sconce is a key factor. To begin, ensure the lights are approximately at the level of the eye. This can be approximated as 5.6 to 6 feet. The target here is to ensure, the eye does not come in direct sight with the bare bulb. This recommended height also ensures you have received the full output service of the wall light.
The distance between the wall mounted lights, also makes a difference.  A bigger gap will leave zones with shadow. The recommended distance is 7 to 9 feet. This will also be dictated by the luminance output. The arrangement along the hallway or room can differ. You don't necessarily need to put them in a straight line.
What variety of wall mounted lights exits?
The types of mounted lights are categorized based on the following:
Depending on the location or area they will be used:
Outdoor wall lights: are designed to make the exterior design glow. They are also made to be weatherproof.

Wall Lights Interior : are used to compliment the interior design and highlight the room.
Depending on the structure the following types are available:
Wall Mounted Swing Arm Desk Lamp: they are mainly made as reading lights, task light and can also be used to accent an art.
Depending on function:
Wall tracking light sconce: More than one light is used. They can be straight or curved lights, while some are the spotlight. They are most popular as ceiling fixtures.

Picture/object light sconce: is used for illuminating artwork, can be a portrait or a sculpture.
What are the ways of coordinating wall lights with room style ?
Before purchasing the wall sconce, you must first establish where you will install, and most importantly the use. In addition, the style of the room is also a major factor that should be considered.
For example, the wall tracking light sconce is commonly fixed on the ceiling. The picture/object wall light is placed directly above the object of an art sculpture or a portrait. This is meant to downlight the object and make it be highlighted.
The room style, either nature of the hallway, the arrangement of the furniture or even the structure of the house. Wall sconce usually has different sizes. In a large room, you can use wall lights with longer arms.
But when it gets to squeezed places, like the stairs, hallway, or some bathroom, use wall sconce with least profile. This will not only give the best output but will also safeguard you from knocking the wall fixture with your head.
Tips on how to get the best Wall Light
Do you need a wall sconce which will fulfill your needs, and leave the room stunning beautiful and welcoming? Follow the below tips and you will never go wrong.
Based on the use of the wall light
Determine the purpose of the wall light. This way you will make the right choice in the market. There are mainly crafted for providing ambient light and decoration in the room.
If you require one to provide general light in the room, then go for transparent or translucent wall light lamps. But if you require one for tasks, go for spotted wall light or swing arm wall sconce. They will give you sufficient light you need.
Wall Light Fixture based on the luminance
How much light do you need? This way you will be able to determine the luminance your wall sconce. It will also help you determine the number of wall light you will need. You can also invest on dim switches. This will enable you to change the mood of the house at your convenience.
Wall Light Sconces based on the design of the room
The wall light can also be used to complement the room interior design. They aid in giving the finest finishing which leaves your room with an elegant look and atmosphere.
Wall Mounted Lights based on fittings
The wall sconces are a secret weapon to room décor. Based on fitting, you can get wall sconces that match with your décor and leave your room with an appealing glare. You can pick from a wide range of fittings, these include both ceiling fixtures and wall lights. You can check out this link.
Based on matching
When buying the light fixtures, consider the matching factor. You can buy the most expensive, high quality and exceptional light fixture, but with no matching lights. All will be for nothing. The theme between one fixture and the other should be equivalent; this brings both uniformity as well as beauty, for example, contemporary sconce wall lights won't fit with a rustic design.
You can also decide to purchase two sets of fancy wall lights for living room which will match perfectly in your house. You can mix between the wall light fixtures and the ceiling fixture which is a pendant. The fancy lights for home can be used on the hallway while the ceiling fixture pendant to be installed in the living room using urban design, or installed in the kitchen as a task light.
Do you need a wall light fixture?
Having overhead lights for ambient light is good, but not best. Fancy lights for wall gets rid of the monotonous mode the light will give the room. They ensure varying but uniform light tone in the house. This changes the look of the house from good to fashionable.
Lastly, when purchasing a fancy lights for home, ensure the bulb is not exposed. And the luminance is friendly to the eyes. Bright lights tend to make the room feel hot and annoying to the eyes.
Do you need a wall box for wall light fixtures?
If you have a wall box, then it's well and good, but if you don't have, no need to worry. There are wall sconces which are made with the plug-in. This means you can place them whenever you want as long as it will have access to a power source. Moreover, the plug-ins are standard, you will not need a power converter.
Lighting designs
Luxe
With Luxe style, the wall light fixtures are made with exclusive designs, to give the room a classic look. The shapes are elegant with the finest finishing. The looks never disappoint, as they are exceptional. They are mostly used in large rooms.
Urban
A series of fancy wall lights for living room which are pendent are grouped according to different sizes but with same shapes. In addition, they are a blend of different colors but set a similar theme.
Chic
The chic look is a refined and simple look. Works best in small rooms, takes a few wall light fixture to give a finishing that is breathtaking.  To have the best outcome, the wall light must much with the interior design. These include the theme and its intended location.
Bonus tips
Value
Despite being elegant in design with the ability to brighten the look of a place, the wall lights are available at affordable prices. The looks and highlights they are accompanied with are worth your savings. Why go and admire an exclusively designed restaurant or classic hotels, yet you can turn your room into one..
Wall sconce trends
The recent trends in interior designing focus on furniture, room style, and lighting design. The illumination styles are used to give a perfect finishing of the room and also complement the furniture. The wall lighting fixtures are known for motif accompanied by a sleek look.
The previous versions of fancy lights for home were known for lighting. They had simple lighting but the sconce shape structures were crafted into artistic designs. The modern and recent wall sconces are known for artistic lighting designs. That is focused on creating mesmerizing patterns on the wall.
What are the best light bulbs?
Incandescent bulbs are pros when it's about giving a room, the warm and natural light. They never disappoint. But due to recent legislation, they are phased out and replaced with energy save bulb as more contemporary ideology. This is considered safer and energy efficient.  It's good for energy saving, but it's a challenge when you trying to decorate your room.
To get the best bulb with qualities close to incandescent bulbs, check for lumen rather than watts. Any bulb with 800 lumens will be an equivalent of an incandescent bulb. Or you can use LED bulbs as an alternative, they are available with color ranges i.e. soft, warm and bright. Soft and warm light is closest to incandescent bulbs. This is excellent as bedroom wall lamps and living room set up. The bright light is perfect for task purposes. This includes kitchen and garage.
In conclusion
For your room to stand out with an exceptional look and elegant interior design, the wall sconce is the perfect spice. Not only do wall sconce aid in complementing your room style, and they also have a unique design which is breath-taking. From industrial décor, farmhouse designing to loft inspiration, wall lights will never disappoint. Pick the right wall light fixture and install it to get that automatic beauty and touch.
Check out how to use flush and semi flush ceiling lights to save space.
choosing a selection results in a full page refresh
---
2 comments