IMPORTANT NOTICE
⚠️We've been informed of several scam websites such as thefancy-place.com which are pretending to be us, by running a true copy of our website. We are working hard to try and get them taken down ⚠️
In the meantime, please take care when ordering online. We encourage you to only buy directly from us (www.thefancyplace.com) If in doubt, feel free to contact us to check the link.
Stay safe. TheFancyPlace team.
OUR WALL SCONCES WILL BRIGHTEN YOUR FOYER
You love wall fixtures and sconces ? Then you're at the good place. At The Fancy Place® either it's about Halogen Sconces, Pendant lighting or Recessed Sconce, you'll find the best Light And Fixture.
Looking for something else  to make your home unique ? Then take a look to our Oversized Clock for Wall and Home Furnishings.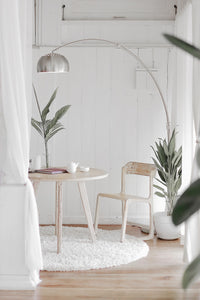 Outdoor lighting Or Floor Lamps ?
We do love Light bulbs as much as you !
We all know how important it is to feel comfortable at home. The Fancy Place truly understood that, that's why it is the best place to be when dealing with Light Fixture On Wall, Oversized Clock for Wall, or Large Cushion For Floor. Why us ? Because we don't only sell home items, we love Home Decoration as much as you love to enlight your room with an incandescent bulb, to create a very warm atmosphere at home or in you entryway to surprise your guests.
Luxurious style or better pure and simple ?  It's up to you.  Here you'll find a very wide collection of qualitative articles all dedicated to Modern Interior Design (Wall Light Fixture, Wall Shelf For Books, Large Modern Wall Clocks, Large Cushion For Floor ...). Also, our collections are constantly being updated (As our latest Lighting ceiling collection), then stay tuned !
The Fancy Place ship their products worldwide FOR FREE. Your peace of mind is our priority. We do only offer secure payment provider, encrypted, and stressless.
Any issue with the courier ? We will send you an other article in the minute free of charge (Secure delivery) !
To resume we are very glad to offer online fantastic collections of present day lighting (LED wall & Dimmable Light Bulb ...), contemporary lighting, notable fashioner furniture and many Natural Home Elements. We gladly offer more than 2,000 products from the great lighting world (From Lanterns to Wall Lamps with cord ...), furniture (Shelves, Vases...), to put in a nut every styles running from contemporary to conventional, transitional to mid-century present day and everything that can be put between them.
Having suggestions or partnership requests, send us an e-mail to support@thefancyplace.com or via the contact form ("Contact").
Don't forget to check out our rugs for living room area.
See you soon 🏠
What you think of us
Really happy of my glass wall sconce, it's perfect as bedside reading lamp. Thanks :)
Good customer service, great products ! Thanks !!!