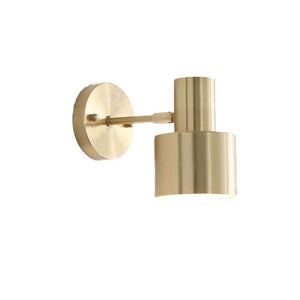 Fancy Wall Lights - Contemporary Design
of reading - words
Light fixtures Familly.
Contemporary sconce wall lights have an additional charm compared to classic lamps and other table lamps: very suitable to decorate the wall. Classic or design, it transforms the wall and illuminates our rooms. Here is an exhaustive selection of highly desirable appliques.
The fancy wall lights enjoys a nice revival of interest in our interiors. And for good reason, this type of lighting has the chic to be more and more adapted to current modern styles. With led, or wooden, unique design, minimalist and even more and more Art Deco: the fancy wall lights regardless of its look has both something chic and practical.
The wall lamp, Your asset for valuable interior design
Appliques have the advantage of taking no place. Simply attached to the wall, they easily replace the traditional ceiling or contemporary suspension (the length of the cable is not always suitable for all rooms), while bringing character to a wall. They are significant especially to free up space in small areas. One thinks of it in particular as a bedside lamp, placed in an office or a bathroom to avoid encroaching on the space.
Wall Mounted Swing Arm Desk Lamp
Far from being banal, both functional and aesthetic, these fancy wall lights are reinterpreted by the greatest designers as well as the small decorative brands we love. There are therefore all styles and all prices, fixed or articulated, with or without lampshade, minimalist or eccentric, to illuminate with style all parts of the house.
The wall lamp, a very classy and fancy light
All lovers of modern decoration know it: the lighting of a room is primordial and must be chosen with the greatest care. If it is an element that may seem at first secondary, it is instead essential to the atmosphere of a room and the look of it. It is therefore out of the question to let a simple bare light bulb illuminate a room, whereas there are as many wall sconces as possibilities of development. The wall lamp design acts as a real decorative touch in our interiors.
In lack of inspiration ? Discover our Wall Mounted Lights For Bedroom
TheFancyPlace - Oklak Indoor Wall Lights Online
In functional rooms, such as kitchens or bathrooms, where bright light is appreciated, minimalist and non-lighted fancy wall lights, with a filament bulb, for the retro side and precise lighting without to be aggressive.
Discover how to light the lamp with our selection of online wall lamps & sconces. Hurry to enjoy our current discount event ! You will love them so much that you will (almost) not succeed to choose the one you want
---