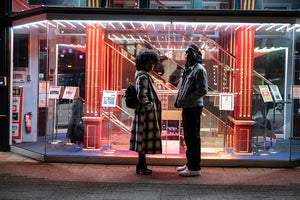 16 Stunning Outdoor Lighting Ideas To Refresh Your Senses
of reading - words
Stunning Outdoor Lighting Ideas To Refresh Your Senses
The best outdoor lighting ideas can make you relish your outdoor living area all day and all night. However, installing them is another story, mainly because it can be daunting. You can use the help of a professional electrician to do the necessary rewiring and set-ups, and the costs could add up. Whichever option you want to go with, you'll want to obtain the utmost in terms of aesthetics, functionality and safety for your outdoor lighting. Below are 16 smart tips about it.
1. Lighting for your home exterior
This is particularly aimed and appreciated during the nighttime when you would want the facade of your house to look remarkable. You can use lighting to highlight the architecture of your house building or cast a glow around prominent landscape features. Safety purposes can urge you to utilize outdoor lighting as well, especially as a guide to the stairway.
2. Vibrance and reflection
Is the outdoor component of your abode comprised of a water feature such as a pool or a pond? Water has reflective qualities, and you can take advantage of them. One way is to add a string of bistro lights or a sequence of candle lanterns along the edges of your water feature. Solar-powered lighting can also work well for this.
3. Lanterns for lighting up
If your outdoor space includes a dining table, you can adorn it with a cluster of attractive lanterns that may be new or vintage. The same embellishments can be lined up along the edges of the area, or put them in order along a wall. You can substitute LED candles with real wax candles, or better yet solar-powered fixtures to ensure safety.
4. Charming radiance for your deck or patio
You can set up a string of sparkling lights to your outdoor space, or else install vintage-style lights whose filaments are exposed. Edison bulbs add a touch of party fun to your alfresco setting, and nights are absolutely festive with them.
5. Brighten up the concrete
Low voltage lighting is more apt for casting a soft glow on a beautifully-textured concrete. Does the exterior of your home include a board-formed concrete wall? Make its lighting warm by adding a fixture that has more or less 2700K color temperature. While it evokes a subtle glow, it casts tiny shadows over minute details.
6. Gas fire pit for a warm glow
An arched patio has a design that's ideal for placing a gas fire pit. Don't be misled because gas fire pits are actually inexpensive, especially as they don't use up electricity. Other than being a charming source of soft warm light, it is odorless as well.
7. Vivid pathway lighting
Solar path lights can serve as an attractive and functional aspect for your walkways. Without illumination, a walkway would be invisible at night and pose a serious safety hazard. With affordable solid path lights along your walkway as a guide, your home in the open will look more captivating, and more so, safe.
8. Boost your home security
More makes sense when it comes to ensuring the security of your home, and you can achieve this by arranging solar security lights. What's so fantastic about this is that it doesn't require electrical work. The motor sensor features of this fixture can scare a potential thief. It will likewise make getting home in the dark easier for you.
9. Highlight those lush greens
Is there a unique plant or tree in your garden? You can showcase it and make its comeliness prominent by entwining it with string lights. Other fixtures that would work can be an up light, or a directional light. If you prefer string lights to emphasize a tree, simply wrap the accessory around the branches.
10. Elegant overhead radiance
You can add elegance to your exterior dining space by installing a chandelier. It's a smart and simple trick that works all the time. But not that you would have to worry about hiring an electrician or putting up an outdoor-rated accessory. If your patio is covered or fixed with a pergola, you can dangle a candle chandelier on its beams. Remote-controlled LED candles that are battery operated go well with this component.
11. Rustic is the way to go
This one is a more cost-effective option, and all you need to invest is some creativity. Do you have a unique piece of wood? Wrap it up with battery-operated string lights, attach with a hook and eye and hang over your outdoor space like a chandelier. This is a rustic element that is guaranteed to catch the eye of your guests.
12. Safety steps with vivid lighting
Your exterior living area might contain a curved stairway, and/or a boulder-strewn water component. In this case, you should do something to prevent them from being safety hazards. Try lighting each step with low-profile step lights. You can choose solar step lights to save on your budget, including skipping costs for wiring.
13. DIY solutions for a charming patio
Investing in the aesthetics of your exterior living space is well worth it. Fill it in with attractive furniture, a striking potted plant and a gorgeous outdoor floor lamp. You can double the lamp as a planter, and it's a craft that you can DIY.
14. Repurposing for outdoor beauty
A touch of magic can be fused in your outdoor table by inserting mini string lights in an upcycled jar or vase. Make those sparkles remote-controlled warm or cool-toned LED lights.
15. Planted string lights
If you don't have plants or trees to wrap bistro or string lights all over, you can use wood posts to come up with a freestanding support. You can then install your lights around it.
16. Layered lighting is lovely
A large tree that is prominently situated in your exterior space can be highlighted, creating a moonlight effect by arranging small directional lights below it. More of these directional lights, along with lanterns to evoke dots of lights can also be arranged to graze the wall.
---