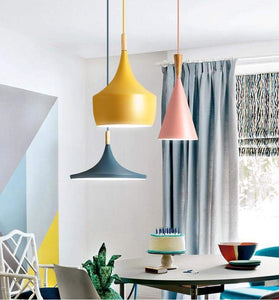 Living Room chandelier lighting tips
of reading - words
The living room is usually the largest room in the house, and it serves as a hub of activity throughout the day and night. It's more difficult than just dimming an overhead light and calling it a day to make sure your living room is appropriately and tastefully illuminated for entertaining, resting, reading, watching TV or movies, and all the other activities that take place in this important section of your house (using living room light sconces and more).
To generate equilibrium and a pleasant environment, a well-lit living room should ideally have tiered lighting that lights all four corners. Chandeliers, wall sconces, table lamps, floor lamps, recessed lighting, and even candlelight can be used to illuminate the space for various atmospheres and purposes. Here are some bright living room lighting ideas to get you started.
Both the old and the new
Tubbs, Chris Interior Design by Charles Mellersh Contemporary lighting design can maintain a space with historic bones looking modern, while an antique chandelier or vintage sconces may warm up a contemporary living room. Instead of the formal sconces you might anticipate, warm modern lighting in polished brass installed on either side of the fireplace mantle to give the traditional space a timeless charm. You may utilise diverse shapes while retaining a cohesive atmosphere with additional lighting, such as an above fixture and a standing lamp in brass (make sure to check our living from black wall light).
Integrated Lighting
Built-in or LED strip lighting may be utilised to highlight a coffered ceiling, illuminate the underside of a console for a leavening effect, or back-light open shelving to showcase ornamental objects like books in a contemporary room to provide warmth. To keep the space feeling cosy and add sculptural interest, mix in a few of unique fixtures (make sure to check out the living room orange light fixture).
Incorporate a Centerpiece
A stunning light fixture can complete a living space, whether it's a romantic chandelier or a contemporary pendant. Make a focal point out of the artwork by placing it in the seating area. Install a dimmer switch to change the mood and change the ambiance.
Consider Sculptural Sconces.
Sconces or wall lights are a fantastic way to add interest to an empty wall, frame a sofa, or frame a piece of art. They're also great for saving room on the floor or at the table in compact areas. Consider a pair of eye-catching, sculptural sconces to capture the attention and brighten the room, or a single light for a more minimalist appearance.
Chandeliers for the Bedroom
Bedroom chandeliers (see the bedroom chandilier buying guide) may not be the first thing that comes to mind when thinking about bedroom illumination. If the only light fixtures you connect with bedrooms are ceiling lights and bedside lamps, you might want to reconsider the simple, refined beauty that a tiny chandelier could bring to your space. If you want to add a chandelier to your bedroom illumination, use these bedroom chandelier ideas to help you choose, place, and install a bedroom chandelier.
Customers are frequently shocked to learn that chandeliers may be used as bathroom illumination. You can hang a chandelier in the bathroom if you follow a few simple rules for sizing, location, and safe fixture selection. We adore this unusual option for adding a little additional drama and elegance to a tiny bathroom, where guests may marvel at the chandelier's surprising brilliance, or a master bath, where you can enjoy elegant illumination as you pamper yourself.
---