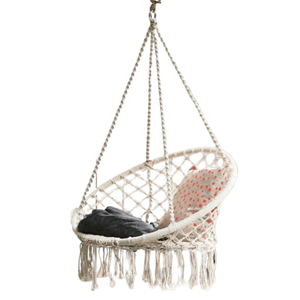 Refresh Your Home Space With This Useful Guide!
of reading - words
Refresh Your House In 7 Simple Steps
Things in the house, and your whole house in general can begin to look drab and boring after some time. Those months and years when everything is as they are tends to feel heavy on the senses eventually. Monotony does get in one's nerves sometimes, and you can be itching for a change!
What's so apt about this is to refresh your home. Isn't it a splendid idea to spruce up the dear abode where you carry on with your daily routine and spend time with your family? Not only will it give a fresh look to your eyes, but to your entire outlook for the new season as well. It's a change in your living space that brings about a change of attitude, too.
Not that you have to spend huge bucks for it at the same time, though. Below are time, energy and budget-friendly ways of refreshing your home (check out our large glass wall clock).
Get Rid Of The Junk By Decluttering
Reviving your home needs you to get rid of what is no longer necessary. Basically, it's the junk that occupies a lot of space, giving it burdensome and unwanted energy. But one's garbage can be another's treasure, so if there are old books, clothing, accessories, furniture and other items that you don't need, why not donate them? Decluttering is therefore the first step in refreshing your home so that you can give it ample space and revitalize it. Get those garbage bags and boxes, then, and remove the what-not's that no longer serve you.
Rearrange The Furniture
If you're eager to feel a new vibe but are stuck at home, why not do some work by reshuffling the furniture? You know that nagging feeling that something isn't right? It can be your boredom urging you to spice things up. You can perhaps rearrange your bedroom or re-position a shelf or side table in the living room. How about changing the curtains, or mixing the decor and art works a bit? It can even be refreshing if you change the arrangements of your family photos. Books in your bedroom can be transferred to the living room, too. A lively new atmosphere will pervade your home when it no longer feels like drudgery to move about in it.
Check out how to stop cat scratching the furniture!
Paint Some (Old) Furniture
There might be old furniture in your house that you want to get rid of. But hold on before throwing it away. You can actually make it look brand new and worthy of staying in your abode by repainting it. Is there an old table that has become ugly? Putting on a new paint and color all over it can deem it capable of perking up your living area after all. The same thing with an overused console or dresser. A newly-painted furniture can basically look attractive again and brighten up a corner in a room. If you're worried about your painting skills, you can learn from various online tutorials about regular, spray, or chalk paint.
Add Attractive Decor Pieces
Intricate decorative pieces can be placed on conspicuous locations in your living room to enliven it and make it look more interesting. Whatever your tastes for aesthetics are, you can incorporate decor items to express your style. Create a theme in a particular corner of a room, for instance, by putting together all mementos of your travels. An empty wall could no longer look heavy if you hang different portraits of you and your family in it. How about a city scape or natural landscapes theme? Arrange your collection so that you can have you and your guests feel aesthetically satiated when you look at that certain corner. The same thing with dainty-looking crystal or glass sculptures to decorate on your living room shelf or console.
Do Over Old-Fashioned Lighting Fixtures
Let go of old-fashioned light bulbs in your home- they are likely to be unappealing. What's so significant about lighting- or chic versions of it- is that it can alter the style and design of your home. Other than making your house bright, the lighting fixtures in your dwelling place can also serve as attractive decor. So how about doing over traditional lighting in your abode and replacing it with a modern-design chandelier? Choose one that will "wow" you and your visitors, compelling them to raise their eyes and give the optical illusion of space. Likewise, you can extend your home improvement endeavor to your room where you give it ambient lighting by installing bistro lights strings or a floor lamp.
Check out how to install a light fixture!
Create A Lively Atmosphere Through A Window Treatment
What's so amazing about window treatments is that their results can be impressive. Even better, you can do it in as fast as 10 minutes, and without spending a lot of money. This means simply changing your curtains. It doesn't have to be complicated either because you can refer to drop-cloth tutorials online and DIY. For a cozy yet warm atmosphere, you can choose a dreamy farmhouse theme by installing neutral-colored curtains. Designing your windows doesn't have to be grand or flashy. If you want to create more space in your house, remember that less is more. You'll realize how big an impact this task can make and produce positive effects in your home decor.
Get A New Area Rug To Unify Your Home Design
What you probably don't know about rugs is that they can make or break the space in a room. But if you want to obtain a comfortable feel, you should invest in a good quality one. Aside from enhancing the appearance and ambiance of the area, it can solidify the look of your furniture and unify everything in your home. There are plenty of rug designs to consider, such as geometric (to incite interest), tribal (to produce a Zen-effect), and soft neutral (to provide extra comfort), among others. 
Your humble abode can sparkle again with these 7 simple steps to refresh your house. Applying these easy ways of enhancing your home can make you love dwelling in it again, and make it feel brand new once more.
---