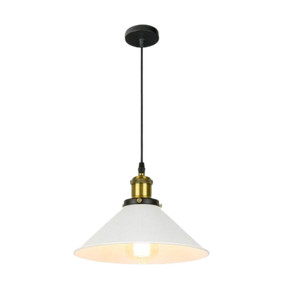 Kitchen Island Pendant Lighting Ideas For 21/22
of reading - words
Kitchen Island Pendant Lighting Ideas and More
The kitchen pendant lamp has become a popular technique to light both large and small places. It can be difficult to decide how you want the lighting to be when you first walk into the kitchen. Many people prefer to hang lights over their kitchen island or in the wider kitchen area. There are a plethora of options for creating truly distinctive pendant lighting ideas for your kitchen....
Other Kitchen Lighting Options compared. Pendant Lights
Layering lighting appropriate for multiple purposes in your kitchen is key for creating a space where you can easily carry out all those key kitchen duties, from cooking to speaking with friends and bonding with family, for the finest experience. General ambient lighting, such as kitchen ceiling lights or recessed lighting, will not be enough to unlock your kitchen's potential.
It's here that pendant lights come in handy! These fixtures, which are a kitchen lighting favourite, light your kitchen work areas for culinary duties while also serving as high-style statement makers. Pendant lighting is the best lighting fixture for lighting your countertops, kitchen sink, and dining tables, and the style options are unlimited, allowing you to create a design that is as distinctive as you are.
You should pay extra attention to your kitchen island while decorating the lighting in your kitchen. Multiple pendant lights hung above your kitchen island will ensure that the area where you undertake the most of your culinary activities is brightly illuminated and easy to work in. Kitchen island chandeliers are another good option for task lighting in this area, as they may provide the same lighting requirements while also making a striking aesthetic statement—however, for some areas, the versatility and customization choices inherent in individual pendant lights are preferable.
While kitchen islands are one of the most popular areas to hang pendant lights, these adaptable fixtures can be used almost everywhere that requires targeted work lighting. If you don't have an island in your kitchen or are looking for ways to add a pendant to other areas of your home.
Hanging Pendant Lights Over a Kitchen Island Using the Rule of Threes
There is a lot of potential for customization when hanging pendant lights over a kitchen island, but a good rule of thumb is to keep groups of three pendants together. Grouping your fixtures in threes offers a pleasing design by creating a sense of balance and elegance in your area. Consider larger or bigger pendants for longer islands and narrower shapes for smaller islands to get this appearance. Ensure that the fixtures you choose can be evenly distributed around your island without the shade overflowing the countertop on either end; normally, at least six inches of clearance should be left at both ends. Because darkened stretches of counter space make culinary duties more difficult, arrange your pendants such that the light spread cast on the countertop overlaps.
Want to learn how to change a wall light fixture?
Although you can lift your lamp higher to help generate a broader spread, doing so will reduce the brightness of the light. While the rule of three is an aesthetically pleasant common practise, in the case of kitchen island pendant lighting, it serves more as a nice place to start than a design mandate. When deciding how to arrange pendant lights over your kitchen island, there are a few typical practises and ideas to consider:
If your kitchen island has seats, consider hanging one tiny pendant in the centre of each seat.
Using merely two larger chandeliers or multi-light pendants to give flair to your kitchen is becoming increasingly fashionable.
If you want to light a longer island or a bar-style countertop, or if the pendants you like have slender shades, hanging four or more pendants might be the best option.
If you usually use your kitchen island for cooking, a series of smaller single pendant lights with narrower shades can help direct light to your workspace.
If you use your island mostly for entertaining, larger-shade pendants can help diffuse the light for a more intimate, homey feel—just make sure the shades don't block your view!
There is no one-size-fits-all solution for how to mix pendants with your kitchen island, so get creative!
Colors, Styles, and Shapes of Pendant Lighting
The real fun begins once you've decided where you want to put your pendants. Pendant lights are a tremendously broad and varied lighting category, so you'll have plenty of possibilities to improve your appearance no matter what your demands are. These lights can be simple, beautiful, and discreet, or shockingly dramatic and boisterous, and everything in between, allowing you to create an entirely unique aesthetic.
Don't forget to check out our ceiling mounted lights!
While having a wide choice of pendant lighting options is half the fun, having so many distinct kinds and looks can be daunting! But The Fancy Place can help.
Other Than Your Kitchen Island, Here Are 5 Places to Hang Pendants
While kitchen islands are one of the most common locations for pendant lighting, these hanging lights may be used wherever in your home that requires attractive, devoted job lighting. The following are some of our favourite places to hang pendant lights:
Above the sink in the kitchen. Hanging a pendant over the kitchen sink, which sees just as much traffic as the counters, is a terrific way to add some elegance to this dedicated work space.
The patio or porch. Pendant lights for the outdoors are ideal for lighting your front door or covered back patio.
The powder room or bathroom. Bathroom pendant lights are a stylish alternative to standard bathroom vanity lights, and are especially suitable for children's bathrooms (since the height of the light may be adjusted over time) or vanities with large mirrors.
The master suite. Hanging a bedroom pendant light above each nightstand frees up table space while also providing a chic alternative to standard table lights. 
The entranceway or foyer. A foyer pendant light is the perfect option to light up shady passages if your entryway isn't big enough for a chandelier or lantern.
Pendant with Rivets in an Industrial Cage
If you want: Task lighting that also serves as ambient lighting, doesn't block the view of a kitchen island or bar, and stylish solutions for compact locations
If you want: A single fixture with high style, devoted illumination over a kitchen or dining table, and a large impact
Sizes of Pendant Lights
When it's time to hang your pendant lights, keep in mind that the height of the fixture will have a significant impact on the lighting experience. If you place your lights too high, the light you need for your workplace will be diluted, but if you hang them too low, they could obscure views or become a hazard while you go about your culinary activities.
Establish the height of your ceilings to determine the right pendant light length. For eight foot ceilings, the base of the pendant shade should hang from twelve to twenty inches below the ceiling, with three inches added for every extra foot of ceiling height above eight feet. Alternatively, the shade's base should be thirty to thirty-six inches above the table or counter. Ensure that your pendants do not obstruct your view—ideally, pendants dangling over work areas should be just above eye level.
If you're looking for pendant lights for high ceilings or pendant lights for low ceilings, many pendants come with an adjustable cable or chain, making installation easier. Downrods, rather than rope, are used in some pendants for a more streamlined appearance. The height of these pendants can normally be adjusted by adding or deleting parts of the downrod, although they will not be as adjustable as fixtures hung with cable alone. If the pendant you choose is hung with a downrod, make sure the overall maximum and minimum heights, as well as the supplied downrods, will fit in your location.
Remember to consult your electrician before beginning any lighting installation work! This is especially critical for pendants with concrete shades or those that are large. Although most pendant lights are small and light, it's recommended to leave installation to the professionals in cases where pendant light weight is a problem.
Choosing light bulbs and hardware for pendant lights
Choosing the greatest light bulb for the job is, of course, the final step in picking any light fixture! The types of pendant light bulbs you can use are determined by a few things. First, double-check the bulb specifications for your pendant light hardware, making sure not to exceed the maximum wattage recommended. LED bulbs are always excellent alternatives since they are energy efficient, long-lasting, and produce less wattage than standard incandescent bulbs, allowing you to obtain the same amount of light for a lower wattage. The finest light bulbs for kitchen pendants are in the 3000-4000k colour spectrum (also known as soft white, c).
Make sure to check out how to pick the right lampshade size.
---