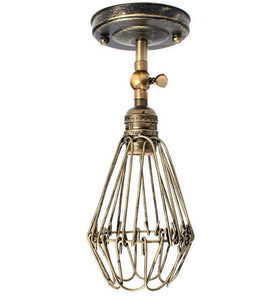 Outdoor Chandelier Ideas for Patios & Gazebos
of reading - words
Outdoor Chandelier Ideas for Patios & Gazebos
Any chandelier will add a beautiful touch to your outdoor space, but certain features make some better suited for outdoors: water-resistant wiring and construction, rust-resistant hardware, and a simple design are important. Chandeliers with tiers of hanging lights tend to be less wind-dependent (going with the breeze), and larger chandeliers are heavier, reducing the likelihood they'll blow over in the event of a strong breeze. Once you've chosen a lighting fixture that meets your personal style goals, add a unique touch to your outdoor oasis by selecting one of these gorgeous outdoor chandelier ideas for patios and gazebos.
Make sure to have a read of our kitchen island lighting ideas and our dining chandelier ideas...
Where Should an Outdoor Chandelier Be Installed?
Chandeliers aren't just for dining room tables and entryways; they may also be used in the garden! Outdoor chandeliers offer a touch of grandeur to your outdoor spaces while also keeping things bright when the sunsets. 
These eye-catching fixtures come in a variety of styles, shapes, and sizes, so the first step in selecting the best outdoor chandelier is to think about the type of light that will work best in your location. Both indoor and outdoor environments benefit from the same tips for picking chandelier size and shape. 
You may want to match your chandelier to a table, on the other hand, you may want to centre your chandelier to the area. Before you start looking for the perfect chandelier, you need figure out what role you want it to serve. Patio chandeliers suspended over a patio table may be smaller than gazebo or pergola chandeliers centred on the structure's roof, while a porch chandelier shielded from the elements may be more elaborate than chandeliers in more exposed settings. 
Check out the difference between chandilier lights and ceiling lights!
https://thefancyplace.com/blogs/news/what-are-the-differences-between-chandelier-suspension-and-ceiling-light
You'll need to consider if this chandelier will be the only light source in the room, whether the space is awkwardly shaped, and what you plan to do with the space. Instead of picking one light fixture to light the entire space, you might place a chandelier over a sitting area on your back porch and light the entryway with outdoor wall sconces or outdoor ceiling lights.
Outdoor Chandelier Hanging Tips
Chandeliers are excellent choices for outdoor environments, but not all chandeliers are suitable. If you're going to hang a chandelier outside, consider how exposed it will be and pick a light that's right for the job.
Calculate the diameter of your chandelier based on the dimensions of the room
In order to properly choose a ceiling chandelier size, you should first carefully calculate the diameter of the space that will be supporting it. If you are installing a fixture over a circular table or in an oddly shaped room, ceiling chandeliers can be installed with a number of different shapes. For rectangular and square rooms, chandeliers most commonly feature a six-inch wide frame with chain and crystals arranged five or six feet out from the fixture. The chandelier's size is controlled by the height and length of the crystal drops.
As a sizing guide, use your patio table
Instead, you can use the table to establish the size and style of your chandelier if you want to match it to an outside table. To begin, remove twelve inches from the width of your table at its broadest point. 
This is the diameter of a chandelier of proper size. Then you may use the table's shape to either complement or contrast the design of the chandelie, a circular chandelier looks excellent over a round table, while a square chandelier offers a fashionable accent. 
For a touch of modern drama, hang two or three smaller spherical chandeliers in a line over rectangular tables. Simply leave around thirty to thirty-six inches of clearance between the bottom of the chandelier and the tabletop to avoid tripping risks and to allow for easy visibility.
Select a Fixture that is Damp-Rated, Wet-Rated, or Marine-Grade.
A damp or wet rating is required for an outdoor chandelier, with a wet grade accounting for more durable fixtures.
Installation Tips for Outdoor Chandeliers
Installing an outdoor chandelier is tricky work. You have to consider where you'll put it, the type of hook-up to use, and how much the fixture can hold. With some planning and attention to detail, you'll have a beautiful chandelier outdoors that shines bright in your garden, patio, or deck area.
Check out our guide on bedroom chandelier ideas!
---